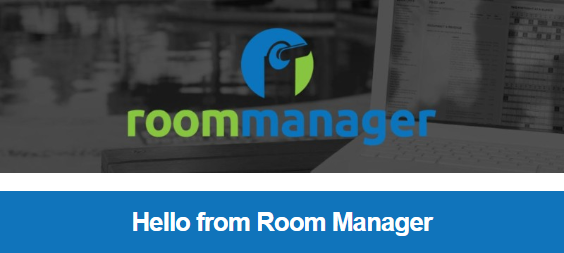 You should have received an email from AA Traveller advising that they will no longer be taking online bookings from 1 April 2019.  
But don't worry! Room Manager is here to help!  Click here to view the offer or Sign Up Now to the Special Offer!
Room Manager is Australasia's longest running and number 1 property management system.  
We live across the ditch on the sunny Gold Coast. But don't be fooled by our home, we are a team with a bunch of Kiwi's who just have the pleasure of wearing jandals all year round!
With a simple upgrade to Room Manager you can continue to take direct bookings on your website.
The current AA Traveller booking engine you are using is actually powered by Bookeasy, a sister product of Room Manager.  In just a few simple steps, we can switch you to Room Manager and you can continue to receive bookings through your website, commission-free, plus so much more!
What changes will I see when I upgrade to Room Manager?
The Room Manager Team will work with you closely during the transition phase.
You will:
no longer see the AA Traveller logo on your booking page
securely receive the credit card details for your bookings to process
have more functionality and greater control over your bookings
We are a dedicated team, who promise to support you through the transition and long into the future by phone, email and chat.

Who will take the payment?
From 1 April 2019, AA Traveller will no longer manage payments for you on the booking engine.
Room Manager can recommend payment gateways for online payments, or you can process payment manually.
Can I add phone or walk-in bookings?
Yes!

 

Room Manager is a full Property Management System allowing you to have full control over your bookings.
Can I run reports?
Yes!

 

Room Manager has an inbuilt reporting tool to enable you to create specialised reports that you may require.
Can I give my staff individual logins?
Yes!

 

You can set up logins for individual staff, and you have complete control over access levels and can easily deactivate if staff leave.
Can I connect to OTAs?
Yes! Room Manager has ResOnline as our inbuilt channel manager, allowing you to connect to over 150 OTAs with ease, including Booking.com, Expedia and Airbnb.
When is this promotion valid until? 
            Room Manager special promotion is valid for update until 31 March 2019, but be quick as you can get onboarded now with our team:
            No setup fees!
            No training fees!
            No commission on your direct bookings!
            No hidden fees - one low monthly fee!
Learn more about what Room Manager offers and how we can make the transition easy-peasy at www.roommanager.co.nz.  

Wanna chat?
Contact the Room Manager team on 0800 003 633 or sales@roommanager.co.nz.